Our US Multifamily Apartment Investment Strategy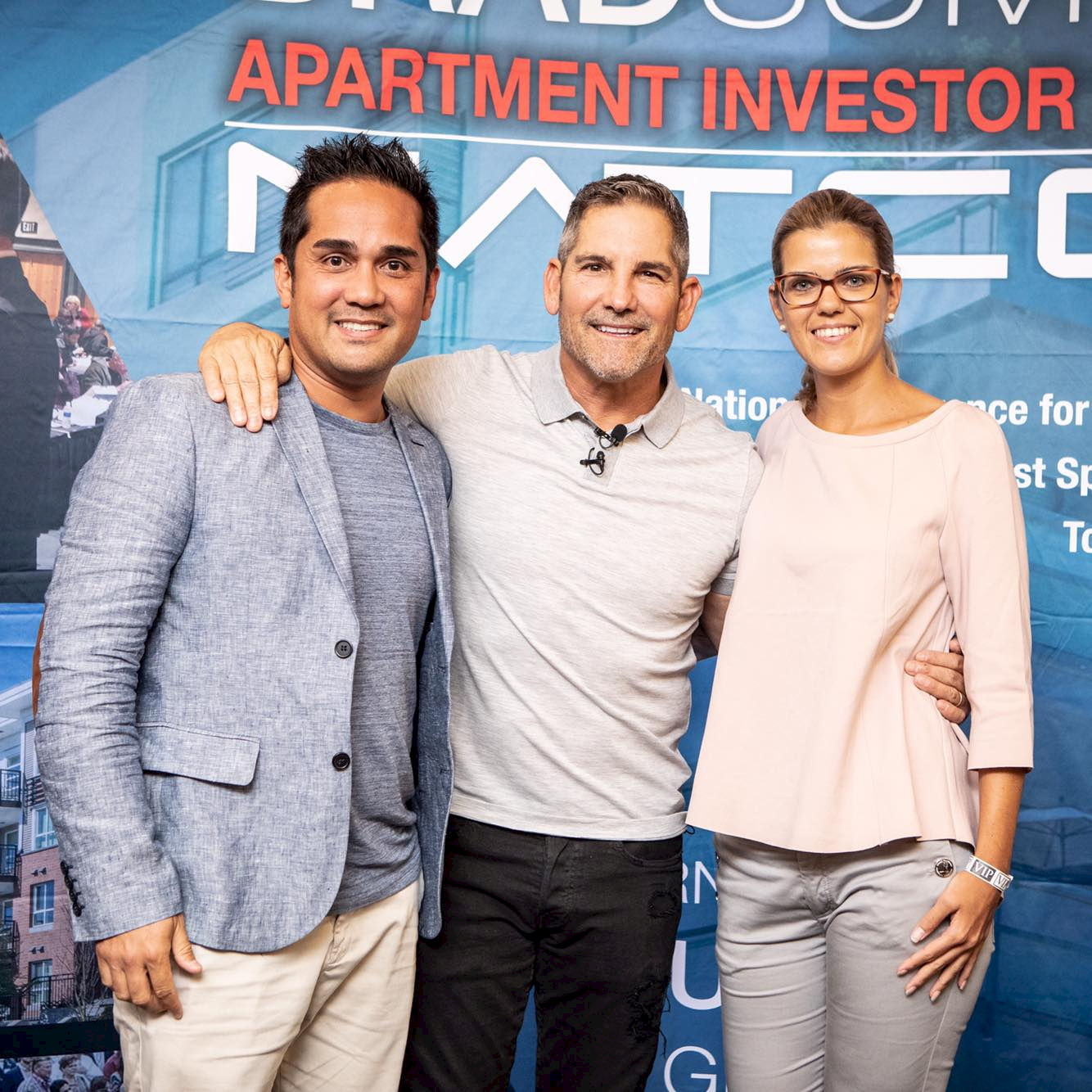 "We can recommend Grant Cardone (pic) & Brad Sumrok as our role models and mentors. We learn from the Best" 
We are executing a tightly focused acquisition strategy with co-investments in strong U.S. markets and promising multifamily properties that can be revitalized and repositioned with a cash flow value-add approach to meet the needs of the local tenant market.
The Investment Committee has more than 12 years of experience in the reimagining, repositioning, and revitalization of multifamily properties totaling more than 6,500 units, particularly targeted to middle-class tenants.
Track Record (6'726 Doors)
02/08/2022: Presidio Apartments, 1500 S Jupiter Rd, Allen, TX 75002, 202 B-Class Units, Value-Add 
14/05/2022: Hickory Hollow Place, Nashville, TN, 276 Units B-Class Value-Add
13/05/2022: Ranch at Sienna Apartments, Missouri City, Texas: 312 Units A-Class Value-Add
30/11/2021 1070 Units (5 Property Portfolio), The Chronos Portfolio
Vistas of Pinnacle Park (332 Units, 599 West Davis Street, Dallas, Texas)
Savoy of Garland (144  Units, 608 Rowlett Road, Garland, Texas)
Huntington Ridge (198 Units, 821 South Polk Street, Desoto, Texas)
River Oaks (180 Units, 2000 Country Club Road, Wylie, Texas)
Mariposa Villas (216 Units, 1531 Duncanville Road, Dallas, Texas) 
23/08/2021: 324 Units, Rosemont On El Dorado, Webster, TX 
09/06/2021: 1331 Units, The Westchase Portfolio, Houston 
1979-1980 Vintage, B-Class Value-Add

4-property portfolio w/in 5 mins of another

117 Mio USD, 6.6 Mio USD Rehab Budget, 94% Occupied
29/08/2020: Cardone Capital Fund 6 
29/08/2020: 288 Units, 10X Living at Panama City Beach, Florida 

29/08/2020: 

531 Units, Columbia Town Center, Columbia, Maryland 

29/02/2020: 

360 Units, The Retreat at PCB, Panama City Beach Florida 

29/02/2020: 

294 Units, Addison Place, Naples, Florida
21/02/2019: 354 Units, Surround Apartments, 4299 Pleasant Run Road, Irving, TX 75038 
09/11/2018: 310 Units, Maravilla, Ex-Rush Creek 2650 West Northwest Highway, Dallas 
26/10/2018: 432 Units, Interlace (Cielo Ranch) 3801 Gannon Ln, Dallas, TX 75237
20/09/2018: 67 Units, Milagro Apartments, 3064 Las Vegas Trail, Fort Worth, TX 76116
21/08/2018: 122 units; Ravenwood Apartments, 2333 Escalante Ave, Fort Worth, TX 76112 
19/06/2018: 142 Units, Villas Garden; 2730 Fyke Rd, Farmers Branch, TX 75234 (19.06.2018) 
30/04/2018: 123 units; Prairie Court/Ex-Carrier Arms 531 S Belt Line Rd, Grand Prairie, TX 75051 
16/03/2018: 140 Units, Silversmith Creek Apartments, 7211 Crane Avenue, Jacksonville 
11/03/2018: 48 Units, The Park at Woodlands Apartments, Houston 
13/01/2017: 27 Units, The Plantation, 1201 Austin St., Wichita Falls, Texas (failed)
30/12/2016: Triplex, 3830 Deal Street, East Chicago, Indiana (failed)
19/10/2016: Duplex, 1252 Semmes Street, Memphis (failed)
07/12/2015: Single Family House, 15511 Pebble Lake Drive, Houston Texas
3-Step-Process
The local sponsors offer an unmatched operational competitive advantage through its unique Lifestyle Community Approach. The locals and their property management reposition residential communities aimed at a specific target business plan that solves daily living problems so as to provide a better quality of life for the rental customers. 
The Lifestyle Community Approach follows a simple three-step process:
1.) Assessment of the target tenant group to determine their living problems, interests, and needs.
2) Procurement of a suitable property and preparation of a business and amenities criteria plan.
3) Implementation and delivery
Understanding the customer and building a rental housing community around the needs and living problems of a target market creates a lifestyle and sense of community that is unmatched in the marketplace, generating higher occupancy and higher rents. 
Investment Philosophy
Identify and capitalize on intrinsic valued multifamily properties in US markets before they become noticed by the broader investment market.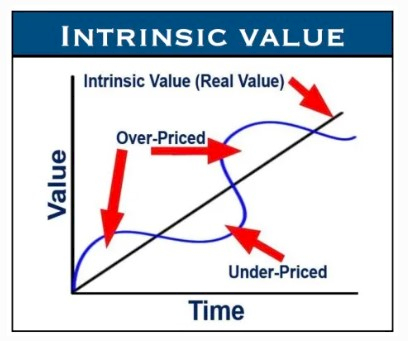 Investment Strategy
Purchase Class C+ to A- Multifamily assets with cash flow value-add (hybrid) characteristics 
Revitalize and reposition toward the Middle-Class demographic market
Offer unmatched competitive advantage by providing services and amenities that help solve target niches living problems
5 Year hold Value Add Business Plan with a crystal clear Problem-Solution approach
Targeted Return: 100% Total Return or more, 4-8% avg. yearly distributions, 15%+ IRR
Acquisition Criteria
Multifamily properties class C+ to A- of 150-units or greater, prefer 200+
Geographic focus: Texas Triangle, Central Florida, Arizona, Atlanta (southeast/sunbelt)
Locations near public transportation, shopping, healthcare facilities and employment
Middle-class population of 60% or greater within 2-mile (3.2 km) 
Unit breakdown with a larger percentage of 2 Br's
Individual electric meters - Central HVAC
Washer/Dryer connections are preferred, but not mandatory
Upside rent potential from revitalizing and repositioning: No rent restrictions
Videocoaching Kurs für Deutschsprechende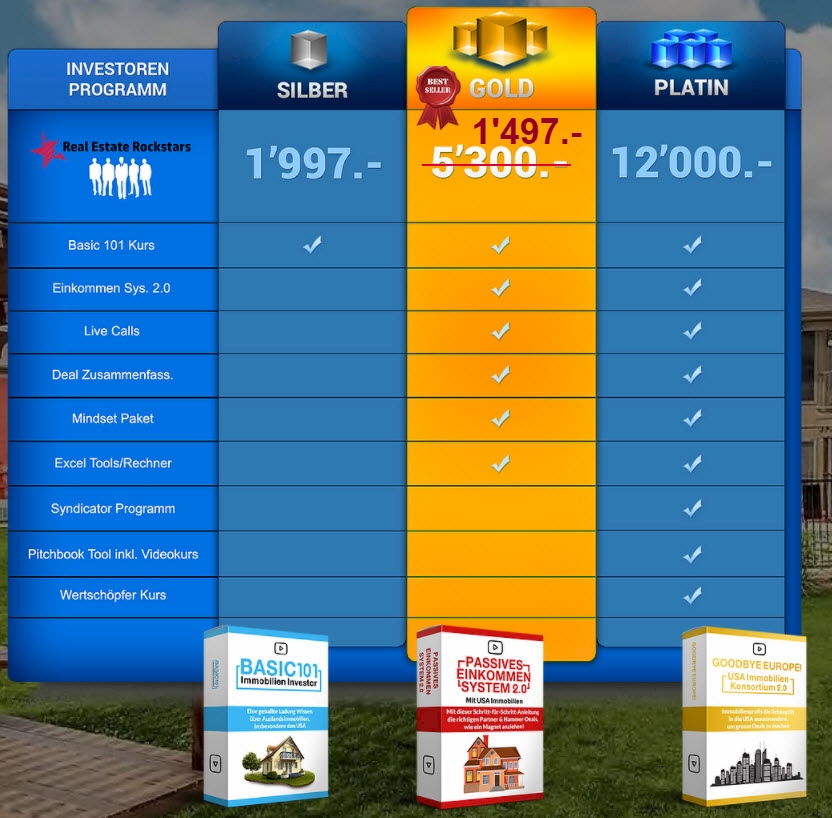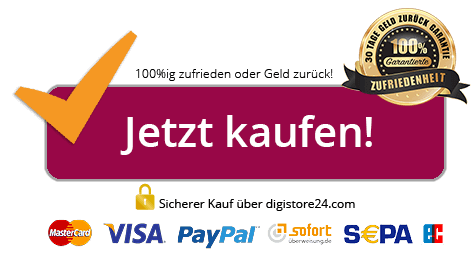 Dein Videokurs-Coach
Marcel T. Rutz investiert sein eigenes Kapital passiv in Mietimmobilien für seine eigenverantwortliche, finanzielle Freiheit. Er ist Co-Autor des Buches "Das System Immobilie" von Thomas Knedel und einer der Hauptredner beim Immopreneur Congress 2017 in Frankfurt und 2016 bei der Property Investor & Homebuyer Show London.