House Tour with Jessica Randolph - a realty-TV actress on "Masters of Flip" and "Music City Fix" featured on HGTV
i have been investing in residential real estate since 2010 and as a relaxed, passive investor since 2017, helping to transform poor residential developments to be safer, more functional and cleaner.
ich investiere seit 2010 in Wohnimmobilien und seit 2017 als entspannter, passiver Investor und helfe mit, schlechte Wohnüberbauungen sicherer, funktionaler und sauberer umzugestalten.
Unser Beitrag an Wissbegierige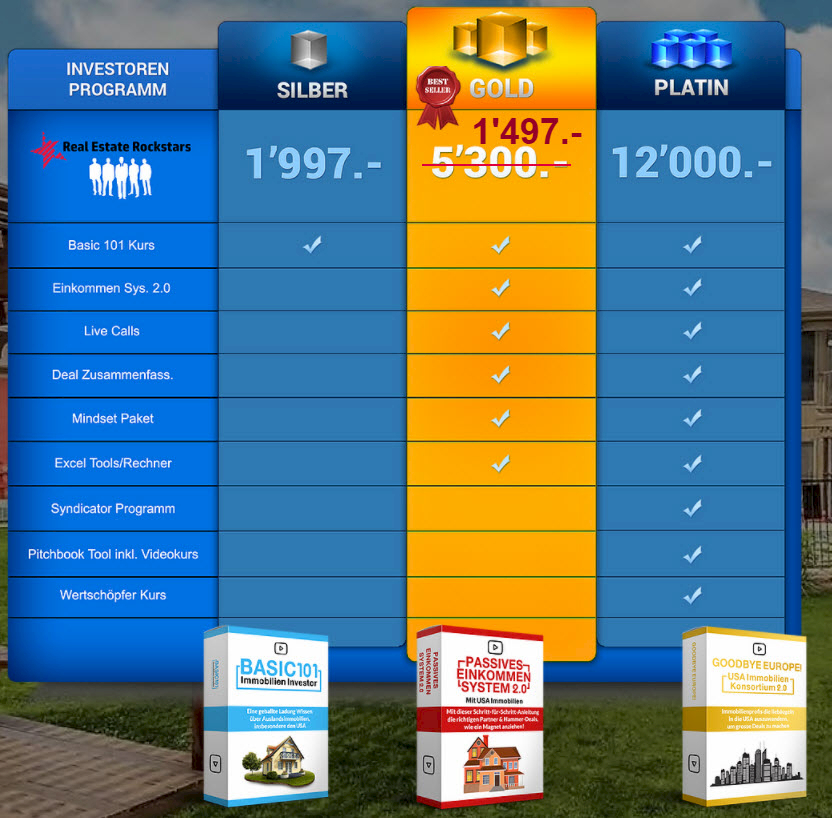 passivesusaeinkommensystem (coachy.net)
Anmeldung Gratis-Webinar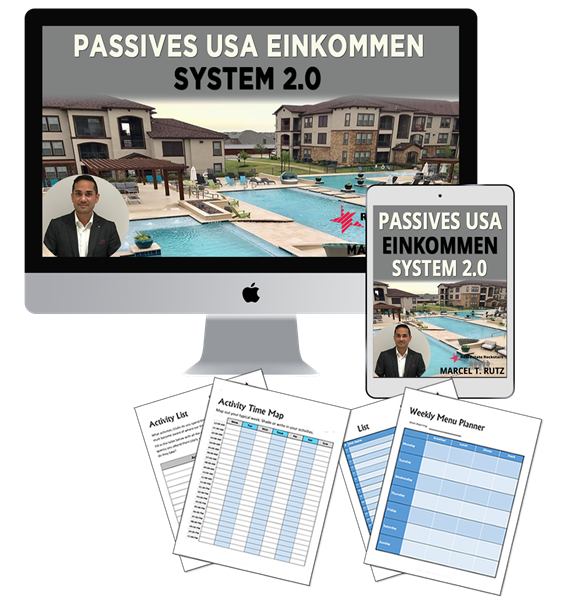 Autopilot Investment Strategy (AIS)

Track-Record: 7'169 Doors (Wohneinheiten) 
13/12/2022: 
Easton Parc is a multifamily property with 232 units located in Sherman, and Texas Townhomes on Peacock Hill is a multifamily property with 211 units located in Houston, Texas.
 30/11/2021 1070 Units (5 Property Portfolio), The Chronos Portfolio 
(Capital Call)
Vistas of Pinnacle Park (332 Units, 599 West Davis Street, Dallas, Texas)

Savoy of Garland (144  Units, 608 Rowlett Road, Garland, Texas)

Huntington Ridge (198 Units, 821 South Polk Street, Desoto, Texas)

River Oaks (180 Units, 2000 Country Club Road, Wylie, Texas)

Mariposa Villas (216 Units, 1531 Duncanville Road, Dallas, Texas) 
1979-1980 Vintage, B-Class Value-Add

4-property portfolio w/in 5 mins of another

117 Mio USD, 6.6 Mio USD Rehab Budget, 94% Occupied
29/08/2020: 288 Units, 10X Living at Panama City Beach, Florida 

29/08/2020: 531 Units, Columbia Town Center, Columbia, Maryland 

29/02/2020: 360 Units, The Retreat at PCB, Panama City Beach Florida 

29/02/2020: 294 Units, Addison Place, Naples, Florida
 16/03/2018: 140 Units, Silversmith Creek Apartments, 7211 Crane Avenue, Jacksonville
(190%+)
 11/03/2018: 48 Units, The Park at Woodlands Apartments, Houston, 7058 W Gulf Bank Rd, Houston, TX 77040
  13/01/2017: 27 Units, The Plantation, 1201 Austin St., Wichita Falls, Texas (failed because of an air loan scammer)
 30/12/2016: Triplex, 3830 Deal Street, East Chicago, Indiana (sold because of difficulties due to distance and renovation team. Deceived rent roll, and rough area, tricky tenants)

19/10/2016: Duplex, 1252 Semmes Street, Memphis (sold because of difficulties due to distance, deceived rent roll, ongoing issues with renovations, neighbors stealing newly installed HVAC)
 07/12/2015: Single Family House, 15511 Pebble Lake Drive, Houston Texas
Marcel T. Rutz investiert sein eigenes Kapital passiv in Mietimmobilien für seine eigenverantwortliche, finanzielle Freiheit. Er war Co-Autor des Buches "Das System Immobilie" von Thomas Knedel und einer der Hauptredner beim Immopreneur Kongress 2017 in Frankfurt und 2016 bei der Property Investor & Homebuyer Show in London.